@amsterdamscafe thank you for participating in our Witch DR Studio Auction and congratulations on your winning bid of $40.00
Please select   ADD TO CART   button above to begin the checkout process.  You will be presented with options for adding Priority Shipping at that time. USPS Ground Shipping is included in the winning bid total. Taxes may apply. 
You must complete your Auct!on item purchase by 6PM Thursday April 19, 2018 - Eastern Standard Time. 
Features & Specifications
Brand: Witch DR Glass Blowing Studio
Glass Artist: Kevin Engelmann
Bubble Cap Dimensions*: 

L:2.0"  / W:1.0" 25mm

25mm Bubble

Weight*: 0.40 ounces
Glass Bubble Cap / Carb Cap / Dab Tool
Borosilicate Glass
Made in Salem, Massachusetts USA
To view the our Kevin Engelmann Collection click here 
*Each glass bubble cap is hand crafted and subject to slight variations in size,weight and exact appearance.
How Dimensions are Calculated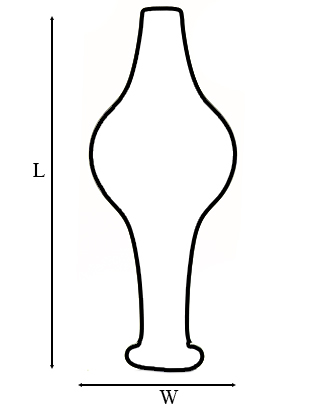 (L) Length = Maximum Length
(W) Width = Widest Point