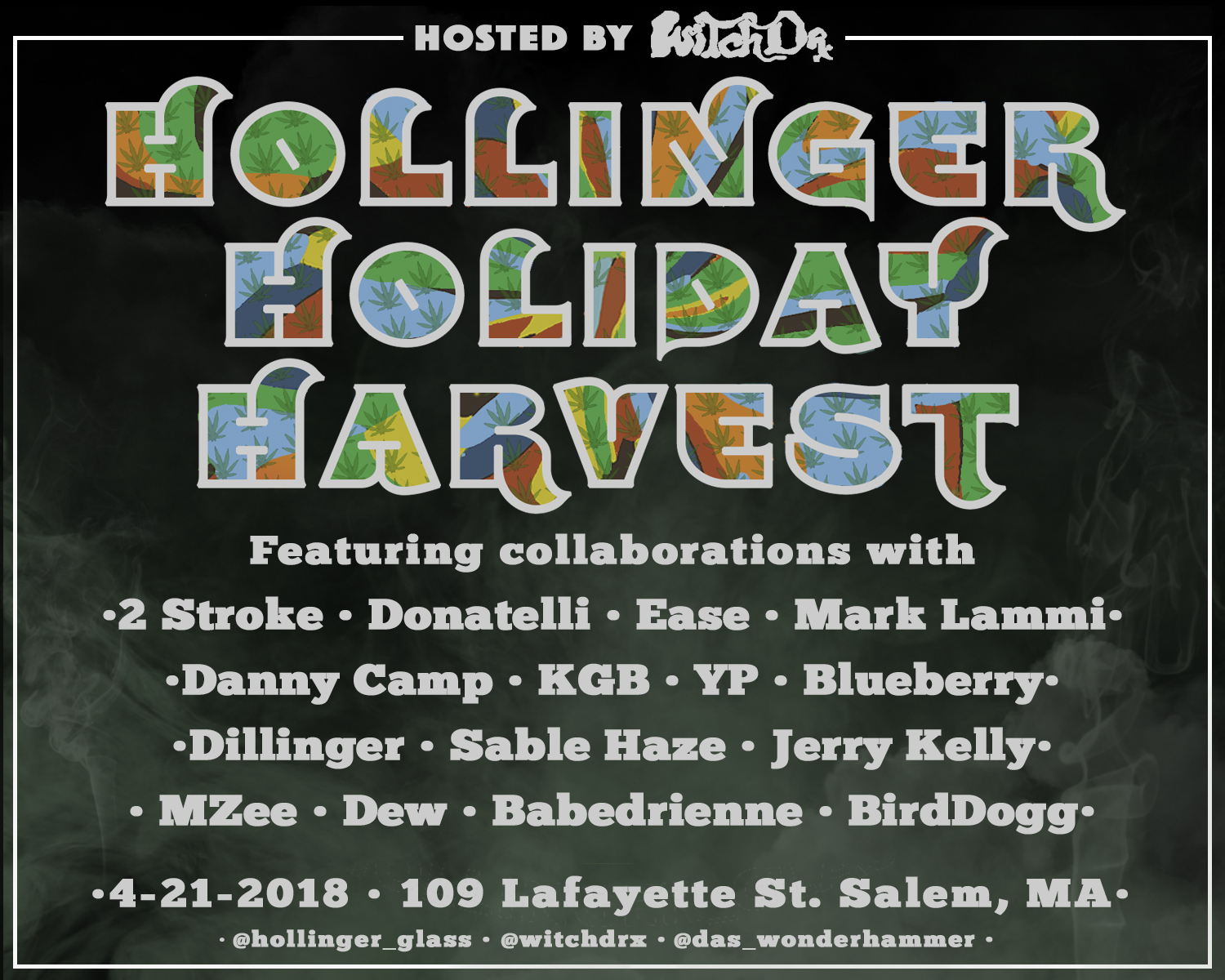 On April 21st we hope you will join Witch DR & Catalyst Glass Art Collective in welcoming Spring as Zach Hollinger unveils his greatest collection to date.
Spring symbolizes new growth and realization of potential for new experiences. Zach has been busy preparing for Spring by collaborating on his flagship design, the corn cob pipe, with some of the best and most respected lamp workers in the industry.
The Hollinger Holiday Harvest will also feature an entirely new water pipe design that presents a new direction in 2018 and beyond for Zach.
Zach will be on the torch all day & glass sales from this event will begin at 4:20 PM.  No tickets are required to attend this event and we encourage all to come out and see the amazing pieces Zach has been crafting.