Justin Carter Show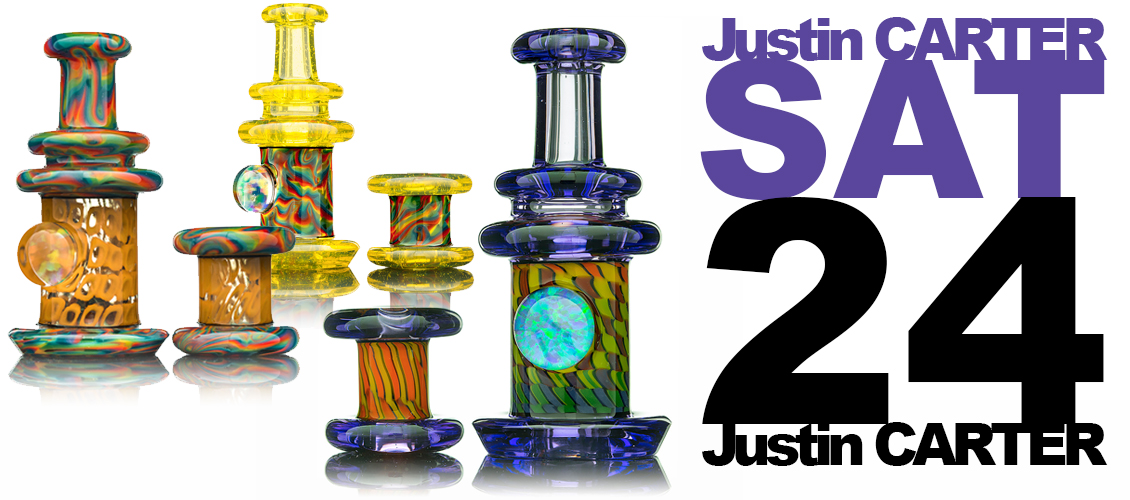 On February 24th we are looking forward to presenting Justin Carter live at Witch DR.  Justin will be bringing a collection of all new art, performing a demo & greeting patients.  Already a respected glass blower, Justin has been focusing the last year on brand new techniques and is ready to unveil his newest creations.
Show starts at noon & is free to attend [ No VIP ].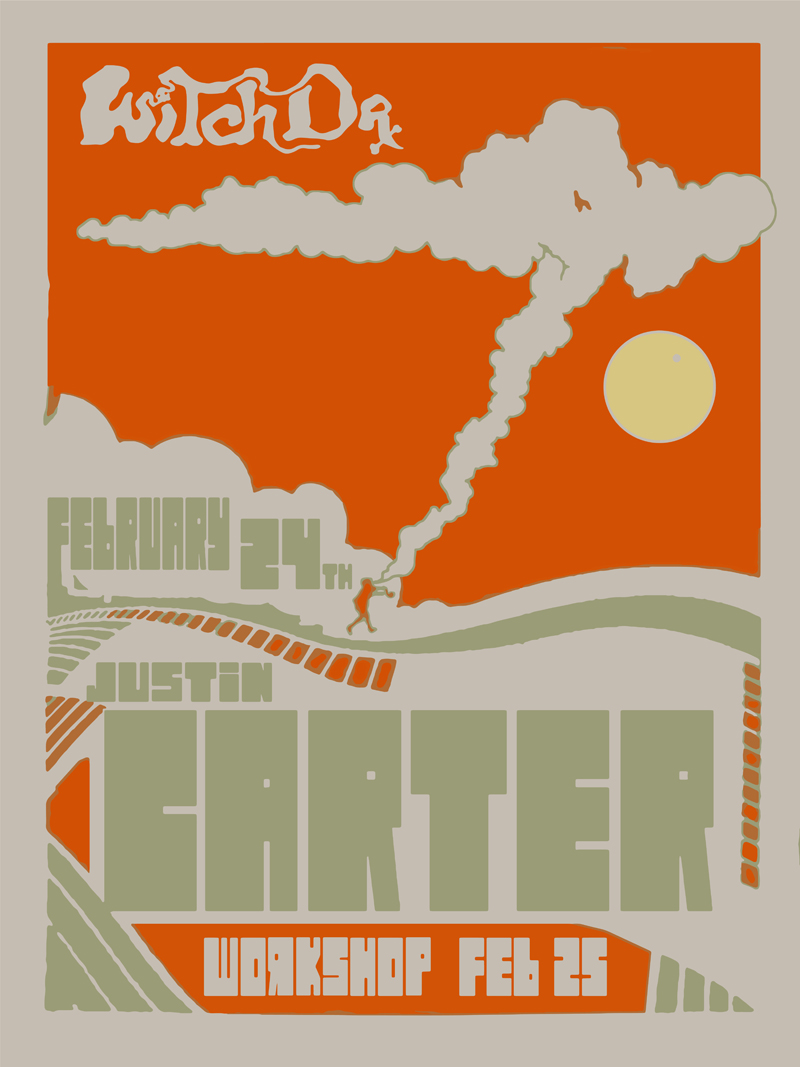 First Quality Class
In this 8-12 Hour Workshop Justin Carter will be demonstrating the techniques needed to work with color and achieve first quality final product for the following:
Flame Setting
Coil Pot
Stick Stack
Blow-ins
Blow-outs
Sleeving
Justin will be going over technique extensively and is looking to help you improve your execution with color and field questions you may have during this workshop. 

For those looking to watch and learn more about Justin's shaping we encourage attending his demo on Saturday where Justin will be be assembling a rig. 
Bio:
Justin Carter was born in Roanoke, VA. He started blowing glass in 2009 in Blacksburg, VA and is currently living and working in Richmond, VA. Through collaboration, competition, and teaching Justin has traveled the nation working with glass. By drawing inspiration from classic venetian shaping and modern wooketry, Justin creates works that are highly refined, functional ceremonial objects.