| | |
| --- | --- |
| Availability: | Out of stock |
If this KGB x Sarah Marblesbee Valentine's Mini stack were edible, I'd of already digested it. If not for the classic beaker body of dough, for the frosting and all it's flavors: LoveBerry, Vanilla, or Strawberry. Still not hungry? Each of the five donuts from this set have been thoughtfully decorated by Sarah Marblesbee.
Donut Points: The first person to email us the correct color of this beaker's bottom base and the color's maker; will receive a $50 gift script for witchdr.com purchases. Send your answers to info@witchdr.com - no purchase necessary to enter.
Features & Specifications
Glass Artists: Collab by KGB and Sarah Marblesbess
Dimensions*: L:3.75" / W:3.0 / H:5.25"
Weight: 8.6 ounces w/o slide
10mm female joint 90 Degree Angle
Removable diffused downstem included

open stem 2 Hole 'Pig Snout' diffusion

Nail Not Included

Hand Ground glass joints
Borosilicate glass
Straight neck
Flared lip mouthpiece
Custom Slide Included 10mm Male

KGB x Sarah Marblesbee
Bowl Inner Dimensions: W: 0.75" / D: .5"
Weight: 0.7 ounces
4 hole push bowl

Custom Cap Included

KGB x Sarah Marblesbee
2.0" Long
38mm disk
Weight: 1.17 ounces

Made in USA
--- 
*How Dimensions are Calculated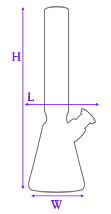 (H) Height = Maximum Height w/o nail
(L) Length = Widest Point w/o Nail
(W) Width = Width of Base
How Dimensions are Calculated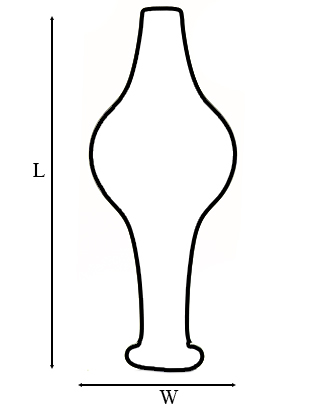 (L) Length = Maximum Length
(W) Width = Widest Point