Join Us!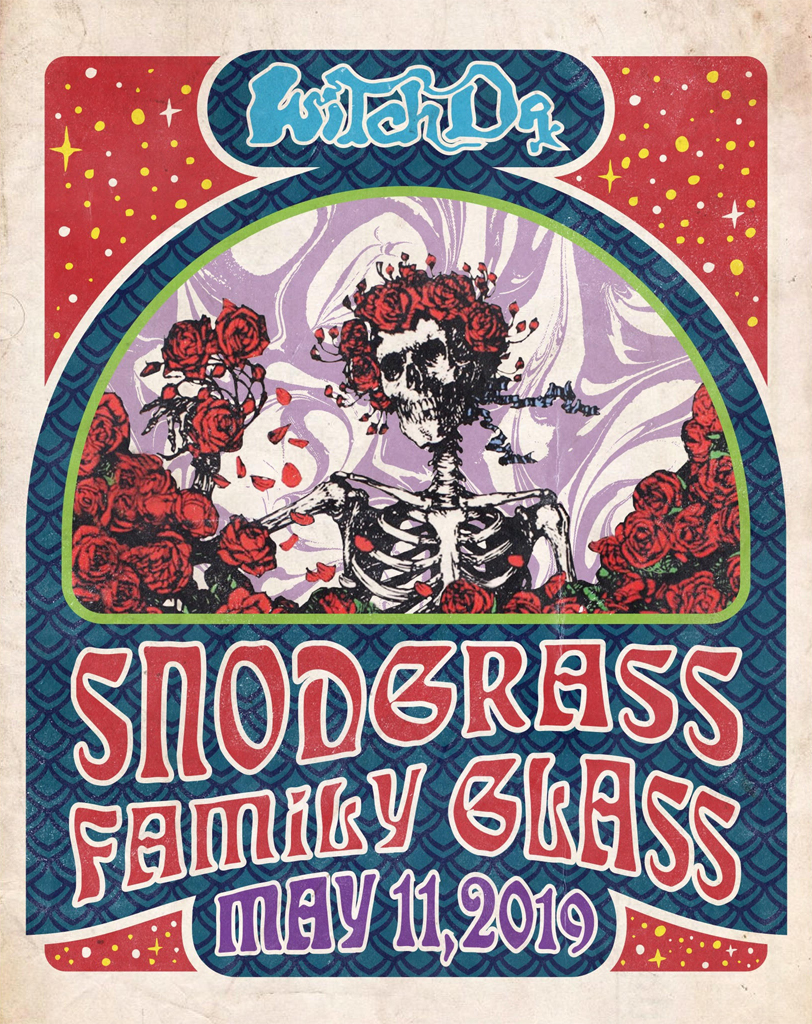 May 11, 2019
The Show

On May 11th we are proud to present the return of Snodgrass Family Glass to Witch DR.  This open to the public event features new pieces by Bob & his family, a meet & greet & more. Join us in a celebration of Bob & his lasting influence.  The show will consist of a private Buyer's Hours portion from 3:00PM - 4:20 PM with the show floor then being open to the public thereafter for both viewing and purchasing.

Tickets for the private Buyer's Hours will become available on our website this coming Thursday April 18th 2019. Buyer's Hour tickets will go on sale at 4:20 PM.  Pricing and additional details will be made available at that time. For more information email drdr@witchdr.com.  Please bookmark this page and follow us on instagram for latest show news and updates.
Buyer's Hour Passes Available Here
The Class

On May 10 the day before the show Bob will be giving a demonstration class from Noon - 5pm at our warehouse facility located down the street from our gallery location. Tickets for this demonstration class will be available on our website this coming Friday April 19th 2019. Class spots will go on sale at 4:20 PM. Pricing and additional information will be available at that time.
The Bio
Bob Snodgrass is a legendary glassblower out of Eugene, Oregon.  Bob's styles, techniques and dedication to glass has earned him eternal respect and admiration throughout the lampworking community.  Bob has been working with glass since 1971.  Traveling across the country the Snodgrass family landed in Oregon in 1990.  Enjoying the weather, people and atmosphere Bob and his family decided to stay and call Eugene home.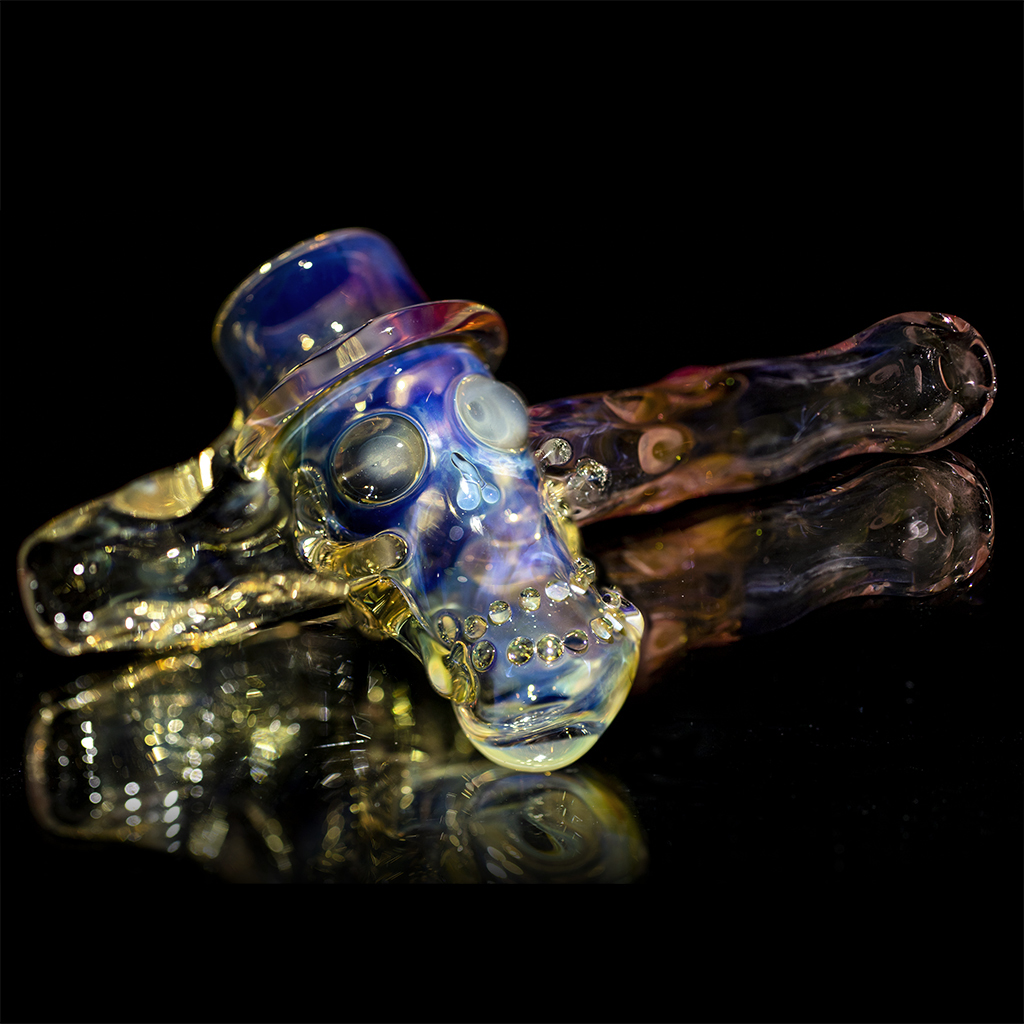 Glass Sidecar Dry Pipe - By Bob Snodgrass
Bob experimented beyond what clear glass tubing could allow & came up with a style all his own.  One of Bob's most iconic techniques came from his creative tinkering with different materials: gold & silver fuming.  Bob found when metals were sprayed into glass it caused the pipe to change color.  After frequent use the residue would back the fuming to show colors not present before.  Bob is credited as creating or inspiring the creation of the sidecar, the hammer, the bubbler & the modern day spoon via his potato pipe.  Largely due to his ingenuity, many of the modern glassblowing tools owe their creation to Bob.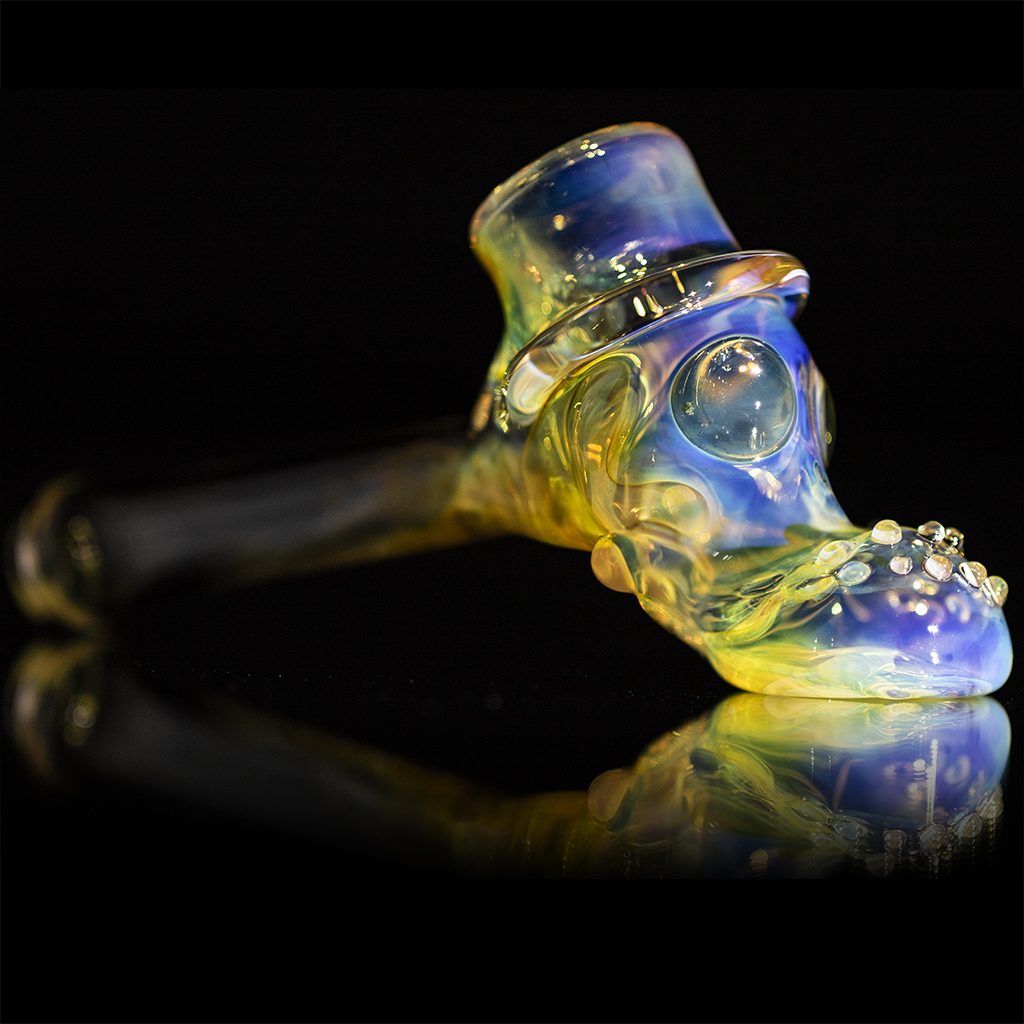 Glass Dry Pipe 'Top Hat' - By Bob Snodgrass
Eugene, Oregon is considered the mecca for artistic boro glass. Much of the glass scene in Eugene has been taking inspiration from Bob and his ever growing list of students and apprentices.  With a large concentration of lamp workers, it is no surprise that Bob has acquired a lengthy list of apprentices throughout the years.  Snodgrass apprentices include: Hugh, Cameron Tower, Bob Badtram, Brian Padilla, Travis Wigger, Bobby Snodgrass III, Brad Tenner, Yvonne Padilla, Stan Alba, Saul, Steve Stotts, kelly Chasteen, Ben Muniz, Mikie M., Chris Vela, Dave Willis, Sasha Chambers, Kelly Smith, Brad C., Nicki, Will Menzies, Ben Naiman, Joe Naiman, Virginia Snodgrass-Gietl, Jonathan Gietl, Bobby Snodgrass IV, Sierra Snodgrass, Oliver Glenn & more.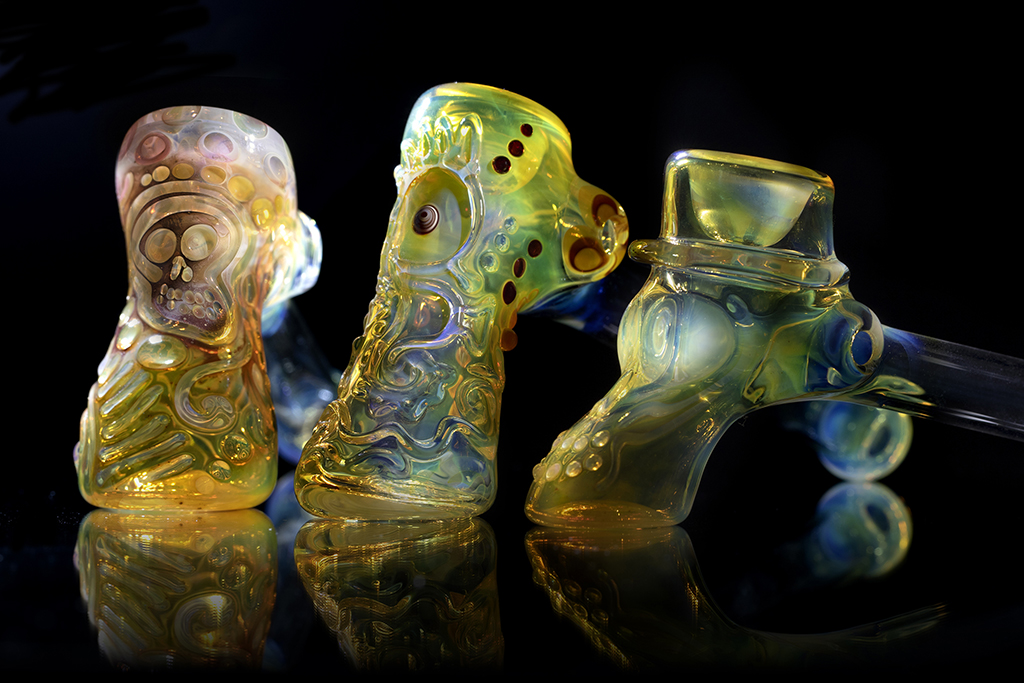 Assorted Dry Pipes by Apprentice Ginny Snodgrass-Gietl
Witch DR Glass Blowing Studio - Photo Gallery
Select thumbnail to view full sized photo. Full sized photo will appear in new browser window