| | |
| --- | --- |
| Availability: | Out of stock |
Chillums by Keith Engelmann. This chillum has a one hitter style bowl pack, with blue accents accompanied by a solid white base. Sturdy and discrete, this chillum is a great addition to any smokers collection.
Features & Specifications
To view our Keith Englemann Collection click here
*Each glass chillum one hitter is hand spun and subject to slight variations in size, weight and exact appearance.
How Dimensions are Calculated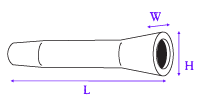 (L) Length = Maximum Length
(W) Width = Widest Point
(H) Height = Maximum Height
How Bowl Interior Dimensions are Calculated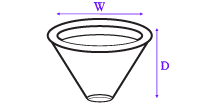 (W) Width = Widest Point
(D) Depth = Deepest Point
To view our Keith Engelmann Collection click here
How Dimensions are Calculated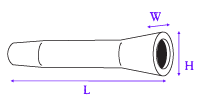 (L) Length = Maximum Length
(W) Width = Widest Point
(H) Height = Maximum Height
How Bowl Interior Dimensions are Calculated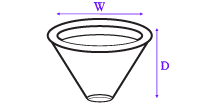 (W) Width = Widest Point
(D) Depth = Deepest Point