Gold fume hand pipe by Shawn Noon.  This pipe features gold fume which when filled in changes a variety of different colors.  On the front of this pipe is a multicolor pinwheel, resembling stained glass.  When held in the light, this pipe pops with color.  
Features & Specifications
To view our Shawn Noon Collection click here 
*Each glass spoon hand pipe is hand spun and subject to slight variations in size, weight  and exact appearance.
How Pipe Dimensions are Calculated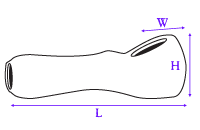 (L) Length = Maximum Length
(W) Width = Widest Point
(H) Height = Maximum Height
How Bowl Dimension are Calculated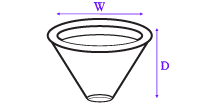 (W) Width = Widest Point
(D) Depth = Deepest Point
To view our Shawn Noon Collection click here
*How Pipe Dimensions are calculated
(L) Length = Maximum Length
(W) Width = Widest Point
(H) Height = Maximum Height
How Bowl Inner Dimensions are Calculated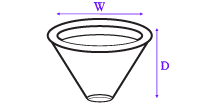 (W) Width = Widest Point
(D) Depth = Deepest Point