Built to last, pipes by Pez are a great addition to any smokers collection. This pipe features cobalt tubing with silver fume layered on top, making this pipe pop with color.
Features & Specifications
*Each glass spoon pipe is hand spun and subject to slight variations in size, weight and exact appearance.
*How Pipe Dimensions are Calculated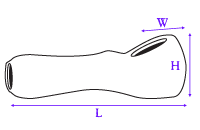 (L) Length = Maximum Length
(W) Width = Widest Point
(H) Height = Maximum Height
*How Bowl Interior Dimension are Calculated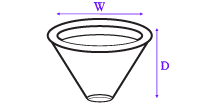 (W) Width = Widest Point
(D) Depth = Deepest Point
*How Pipe Dimensions are calculated
(L) Length = Maximum Length
(W) Width = Widest Point
(H) Height = Maximum Height
How Bowl Inner Dimensions are Calculated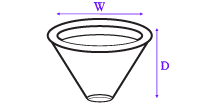 (W) Width = Widest Point
(D) Depth = Deepest Point