SOLD - MAR 2018
This item is a one of a kind piece that has already sold.  Displayed here are the archived item listing and photography. Retail price at time of sale shown.
DR LOVE - This item was purchased by a DR LOVE gift script first prize winner K.L. of Colorado. Click to read more about DR Love
The majority of this jammer's body is ripe with Glass Alchemy's "Purple Potion".  The BOT's Blue Dream head and base pair perfectly with the potion in this DR's opinion.  This and the Terps x Experimental50 AstroBOT are the first of their kind featuring an external asteroid element. We'll reveal the hidden UV secret here: Both the brain and the exterior asteroid element are made with Illuminati over an Antidote core.
Features & Specifications
Glass Artist: BUG
Signed and dated by artist on bottom
Dimensions*: L:3.25" / W:2.0 / H:5.5"
Weight: 6.95 ounces 
14mm female joint 90 Degree Angle
Fixed diffused downstem

open stem 2 Hole 'Pig Snout' diffusion

Nail Not Included

Hand Ground glass joints
Borosilicate glass
Mouthpiece (opening in top of head)
Made in USA
--- 
*How Dimensions are Calculated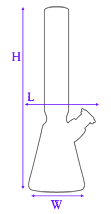 (H) Height = Maximum Height w/o nail
(L) Length = Widest Point w/o Nail
(W) Width = Width of Base
*How Pipe Dimensions are Calculated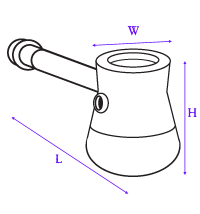 (L) Length = Maximum Length
(W) Width = Widest Point
(H) Height = Maximum Height
*How Bowl Dimension are Calculated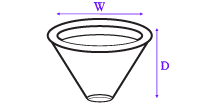 (W) Width = Widest Point
(D) Depth = Deepest Point