Pipes by Nelson. This hand pipe is built to last, a great companion for the traveling smoker. With fumed inside out tubing this pipe will change a variety of colors. Portable and durable, this pipe is sure to withstand your clumsiest friend.
Features & Specifications
*Each glass spoon pipe is hand spun and subject to slight variations in size, weight and exact appearance.
How Pipe Dimensions are Calculated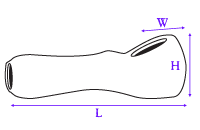 (L) Length = Maximum Length
(W) Width = Widest Point
(H) Height = Maximum Height
How Bowl Interior Dimensions are Calculated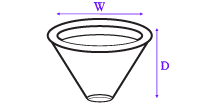 (W) Width = Widest Point
(D) Depth = Deepest Point
To view our Nelson Glassworks Collection click here
*How Pipe Dimensions are calculated
(L) Length = Maximum Length
(W) Width = Widest Point
(H) Height = Maximum Height
How Bowl Inner Dimensions are Calculated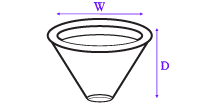 (W) Width = Widest Point
(D) Depth = Deepest Point