SOLD - MAR 2018
This item is a one of a kind piece that has already sold.  Displayed here are the archived item listing and photography. Retail price at time of sale shown.
From the mean streets of Foxboro, Massachusetts comes Samson Glass.  His exquisite use of reticello is well known throughout the scene and this glass sherlock shows you why.  Form and function at its finest.
Features & Specifications
Brand: Samson Glass
Glass Artist: Samson
Pipe Dimensions*: 

L:5.75" / W:3" / H:4.5"

Bowl Dimensions*: W:1.0" / D:0.5"
Glass Sherlock / Hand Pipe / Dry Pipe
Single Hole Push Bowl
Location of Carb: Left Side
Borosilicate Glass
Made in Foxboro, Massachusetts USA
To view our Samson Collection click here 
*Each glass sherlock hand pipe is hand spun and subject to slight variations in size and exact appearance.
How Pipe Dimensions are Calculated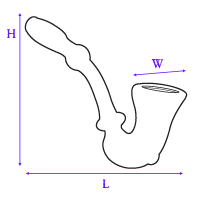 (L) Length = Maximum Length
(W) Width = Widest Point
(H) Height = Maximum Height
How Bowl Dimension are Calculated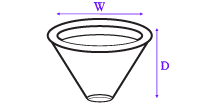 (W) Width = Widest Point
(D) Depth = Deepest Point
To view our SAMSON Collection click here
*How Pipe Dimensions are Calculated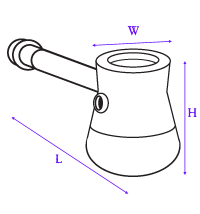 (L) Length = Maximum Length
(W) Width = Widest Point
(H) Height = Maximum Height
*How Bowl Dimension are Calculated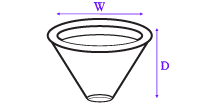 (W) Width = Widest Point
(D) Depth = Deepest Point