SOLD - FEB 2018 
This item is a one of a kind piece that has already sold.  Displayed here are the archived item listing and photography. Retail price at time of sale shown.
Featured as part of the Witch DR Glass Blowing Studio 2018 AGE Glass Drop
Quote: "Feed your inner visual hunger."
Get the floss out for this one. This unique pendant was made with Northstar Glass Purple Urple, GPS hand mixed white and pink, and the always elusive and discontinued Glasstronics India Green. That added element of India Green heightens the appeal and rarity on this glass sculpted pendy.
Features & Specifications
To view our GPS Collection click here
How Dimensions are Calculated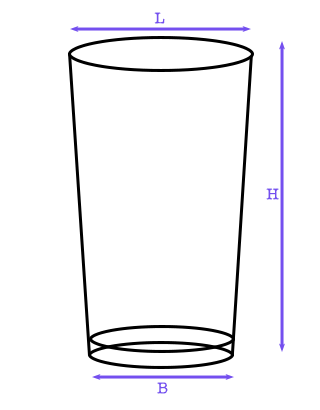 (H) Height = Maximum Height
(L) Lip = Widest Point
(B) Base = Width of Base / Foot